5 things to avoid in your digital marketing campaign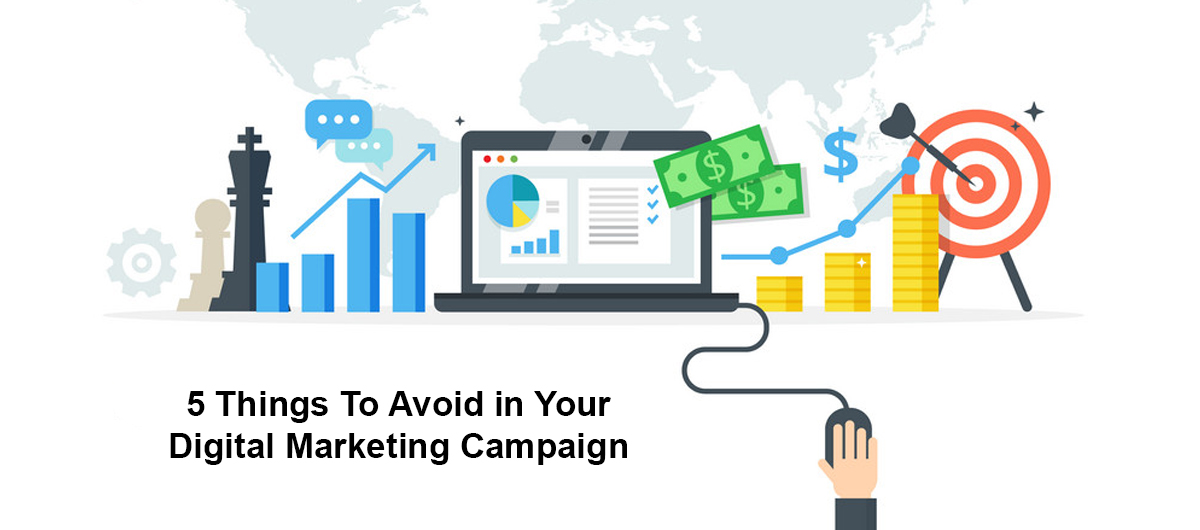 The main aspect of business growth today revolves around the digital marketing measures taken for the company. This will eventually help the people experience growth for their company and record profit. Moreover, the digital marketing measures directly impacts on the brand reputation amongst the targeted audience. Without correct digital marketing measures, you can never rank well over the search engines. Most people make common mistakes while running their digital marketing campaign that needs to be avoided.
In this article, you will know some of the common mistakes that most people make while implementing digital marketing campaigns.
Digital Marketing Implementation Without Having Goals
If you are approaching digital marketing campaigns for your business, then you cannot do it blindly. You need to know about the processes and the digital marketing measures that fit well with it. With a clear knowledge of the business goals, it is quite essential to figure out the right way of reaching out to the targeted audience.
Listening Inactively to the Audience Responses
The targeted audience or customers are the lifeline of the businesses. Every digital marketing campaign you run for your business must reach out to the customers and seek feedback from them. Customer feedback is what will help you know if you are going the right way or not. The audience feedback will help you not only optimize and rectify your digital marketing measures but also help your business services get maximum exposure.
Lacking Efforts for Social Media Efforts
The world is becoming digital, and reaching your business goals requires proper planning. Even with all the digital marketing measures implemented altogether, if you are not engaging with your customers over social media, you will probably make a big mistake. Social Media Marketing is one of the most important digital marketing strategies that you need to impose on getting attention from more customers and visitors. Look for the best company offering services associated with Social Media Marketing in India to help you rectify your errors.Look for the best SMO company in Gujarat to give in complete efforts to your marketing needs.
Leaving Loopholes on Website Design
Most small or large-scale businesses usually emphasize business operations rather than streamlining the front door of their business, the website. A business website is one of the biggest assets for individuals to attract more clients or customers. Leaving loopholes in the design and feature aspects of the website will eventually lead you to lose customers. The design must be attractive so that the clients or customers do not disappoint when they land on your website.
Ignoring SEO Aspects
You need to make a website that is user friendly and avail Search Engine Optimization services in India for making it rank higher. SEO on contents and web pages is essential to help rank the website higher on search engines' results pages. Ignoring this aspect might result in a rank drop for your website. Hire the best SEO company in India to get complete solutions without mistake.
These are a few of the mistakes that most of the businesses make whenever they plan on implementing digital marketing strategies. If you are a small-or-large-scale business owner who wants to reach out to a bigger audience with digital marketing strategies, then hire the best digital marketing agency in Gujarat to help you get rid of these mistakes.