Fuel Your Food Business With
A Complete Technology Solution
From Planning To Promoting, Leverage From The Most Advance Food Delivery App Development Services Backed By Top Industry Expert Consultation At Every Step

Ordering Tech

Delivery Tech

Ordering Tech
Do You Know?
52% of Consumers Prefer Ordering
Food Directly From The Restaurant
Why not get unique & advanced online ordering
software for your restaurant to: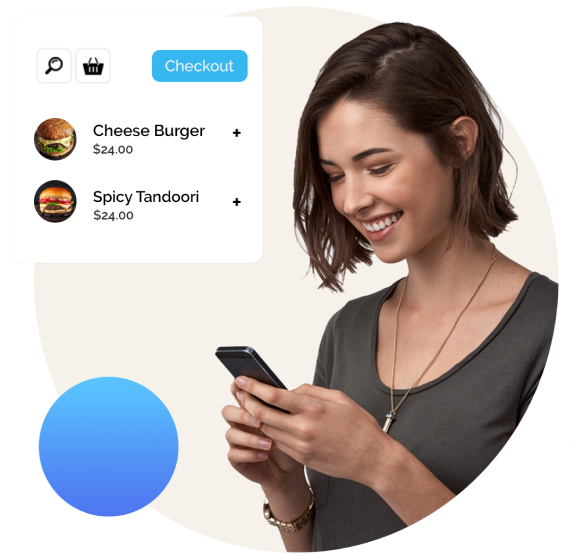 Launch Your Branded Food Ordering App & Website
Give your customers a reason to love you more with customized iOS and Android apps, built exclusively for your food business.
Give your customers a reason to love you more with customized iOS and Android apps, built exclusively for your food business.
In The Stats: 45% of customers say a mobile application for restaurants encourages them to order more often.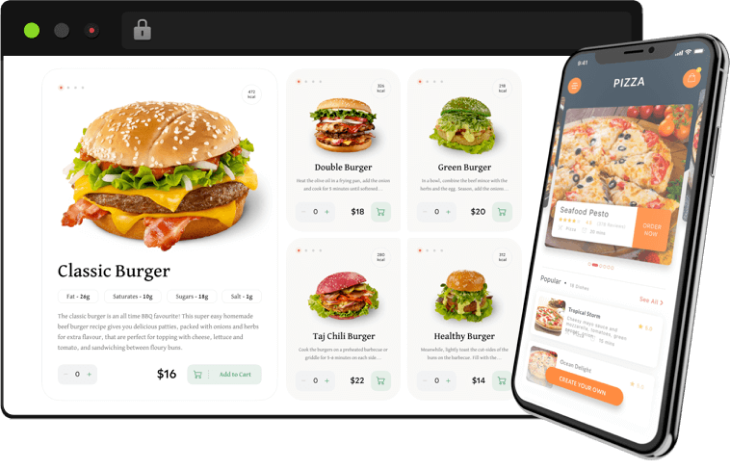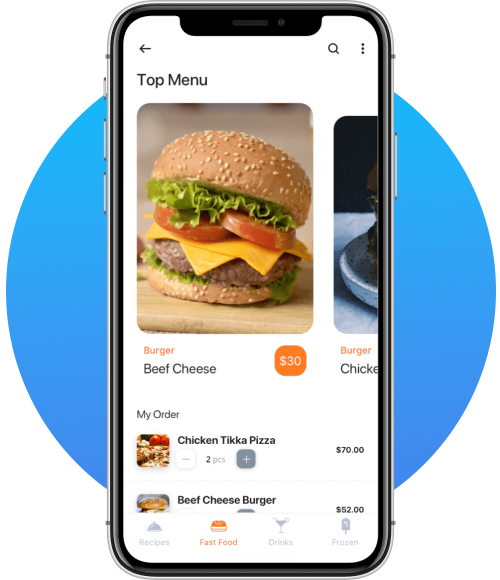 Create & Manage Menu To Simplify
Ordering
In The Stats: 57% of restaurateurs believe that having an
optimized menu increases sales by 6X.
Let your customers filter their search for their favorite food items
listed on the app & website.
Enhance their ordering experience with intuitive UI & a beautifully
laid out restaurant listing.
Simplified Ordering & Real-time
Tracking
In The Stats: The ability to track orders in real-time increases overall satisfaction by 73%

Provide your customers with the flexibility to place new orders instantly, repeat old orders, or even schedule them for later.

Enable them to track their food orders in real-time, right from placing an order to getting it delivered at their doorstep.
Enable Tracking Food Orders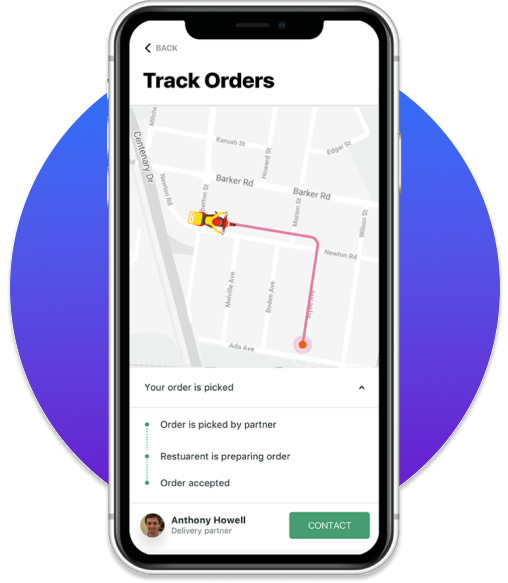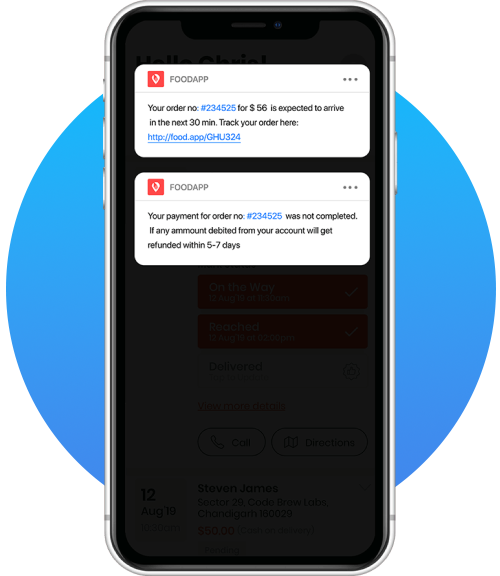 Instant Notifications & In-App Chat
Support
In The Stats: ustomer satisfaction ratings for live chat are 5 times higher than other support channels.

Keep your customers notified with proper ETAs, presenting the status of their orders & other details.

Make it easy for them to reach the delivery agents in real-time through integrates chat support system.
Provide Chat Support

Payment Gateways & Customer
Feedback
In The Stats:While 56% of customers prefer paying
online, 70% of them read at least four reviews before
they order.

Facilitate your customers with easy online payments with multiple payment gateways integrated.

Let them share their honest reviews & feedbacks to boost trust among your potential customers.
Simplify Payments & Feedbackt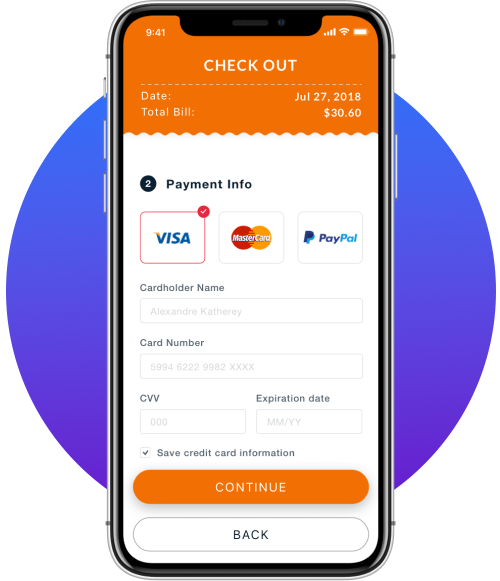 Your Food Business Deserves The Best Ordering Tech, Isn't It?
Skyrocket sales & profits for your online food business with Ariya InfoTech ordering solution, which has all the features you need to outshine your competitors.

Build Your Online Restaurant Your Way
Customize your ordering mobile app & website to match
your restaurant's brand and personality.

Your Profits Are Just Yours
With your own ordering solution, there's no need to pay
third-party commissions. Keep 100% of your profits.

Drive Revenue With Easy Integrations
Integrate any number of existing or new systems to
improve the overall performance of your food business.

Power Of Business Analytics
Get actionable, real-time data on how your online food
business is performing & how to get it growing.