The Integration of Right Tools & Approaches for Obtaining the Best E-Commerce Store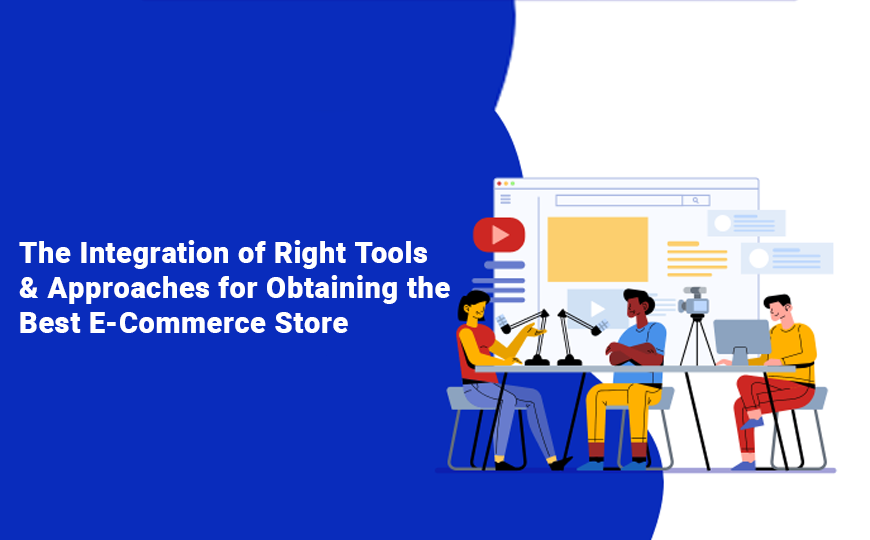 The global demand for e-commerce websites is increasing on a high scale. You need to keep in mind that the global revenue generated from e-commerce firms has crossed over $4 trillion. So, if you are willing to start an online business with the use of an e-commerce platform, then the decision is quite right.
You just need to reach out to the best Ecommerce website development agency UAE, India, to get your website ready. Without an e-commerce website, you won't be able to conduct a business. So, get it live, and then utilize the below tools and approaches to make the business stand out effectively.
Tools Important to Include in Ecommerce Store or Website
When you hire a company for custom Ecommerce web development UAE, India, you need to make sure that they add important tools to your website. These tools are supposed to be mandatorily essential for your online store. Some of the tools that you must have in your online stores are:
Live Chat Tool- You must have a live-chat tool embedded within your e-commerce store in order to help you communicate easily with customers.
Email Tool- By connecting your online store with an email marketing tool, you will be able to create some target campaigns, automate the 'follow-ups,' and send stock updates to customers.
Facebook Ads- If you want to market your e-commerce store, then using Facebook Ads is something that you should never neglect. You can run sale campaigns for different products over these ads.
Google Analytics- Leverage the potential of Google Analytics in order to get business insights with clear details. It can give deep-diving data for your e-commerce store to help you make necessary changes to improve sales.
Approaches that are Essential for Ecommerce Businesses
If you reach out to any provider of website design & development services UAE, India, they will make you understand how your approach towards the business matters a lot. Here are some of the approaches for making an online store successful:
Work upon marketing your brand to give it a strong identity.
You must have the ability to put command for charging a premium price.
You give quality; you get customers.
Get a mobile-friendly website.
Reach out to the best SEO and Digital Marketing Company UAE, India, to get help in the process of utilizing these approaches.
Start your store today!
Reach out to Ariya Infotech, which is a multi-vendor Ecommerce marketplace UAE, India. They will take ideal care of all of your e-commerce store needs. Starting from website development to digital marketing, they will handle it all!