Daiily
This is custom heading element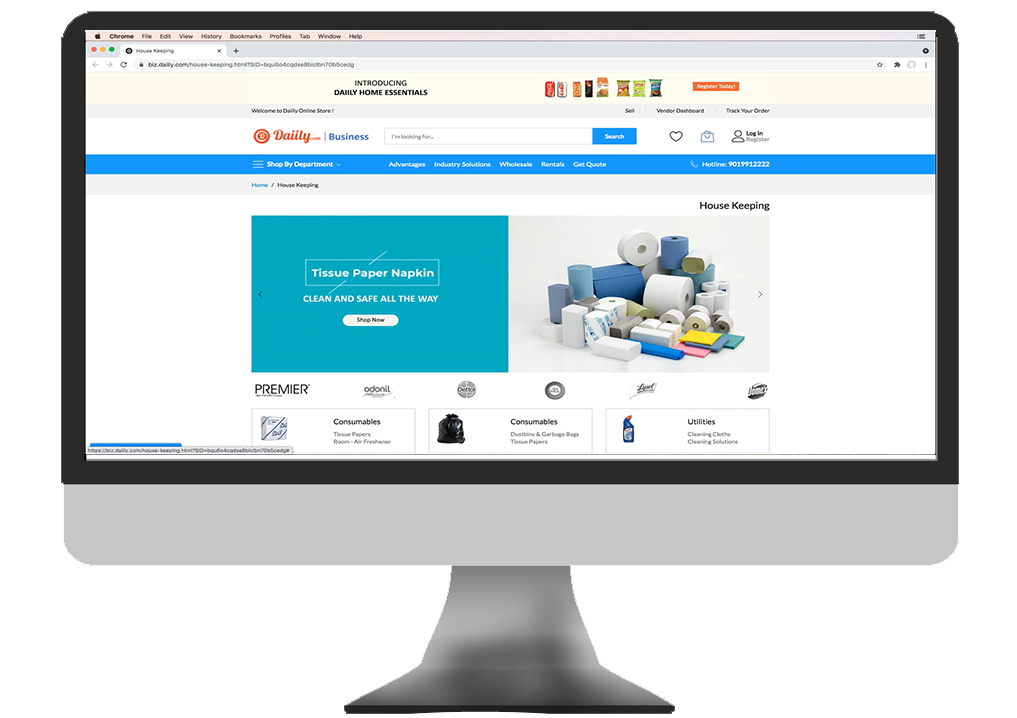 'DAILY' – A powerful B2B eCommerce platform that offers the ability to integrate & work seamlessly with your current business systems & sourcing processes, with a motto to automate all your day-to-day office buying needs under one fulfillment model.
With years of expertise in managing B2B markets; we noticed several gaps in the office needs procurement space, where we noticed that India's Office Supplies Industry is highly fragmented, with issues such as "lack of professional supply system, multiple vendor management, issues with logistics & multi-location service delivery & lack of clarity on consumption & planning.
The Preferred Digital Sourcing Platform working towards building a first-of-its-kind Online Office Mega-Store simplify business-buying experience & improve productivity for every Indian business!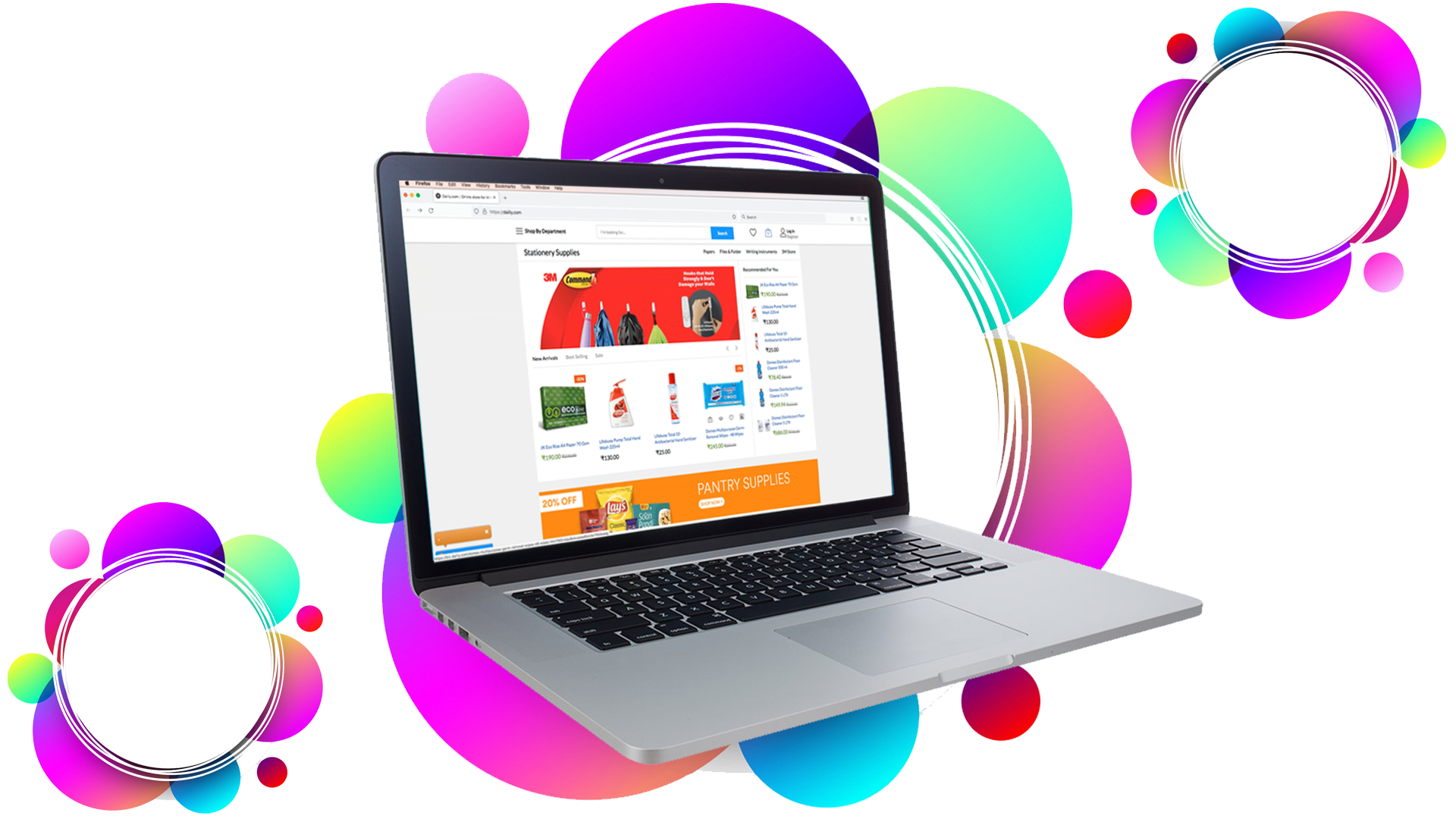 Daiily is your go-to platform for all sorts of office supplies, IT hardware, gifting, furniture, electrical supplies & much more. With 100+ brands under its ambit, Daiily provides variety & choice in terms of pricing & branding for its clientele. With centralized dashboards & seamless integrations, Daiily strives to make procurement a transparent, hassle-free experience for the Indian B2B buyer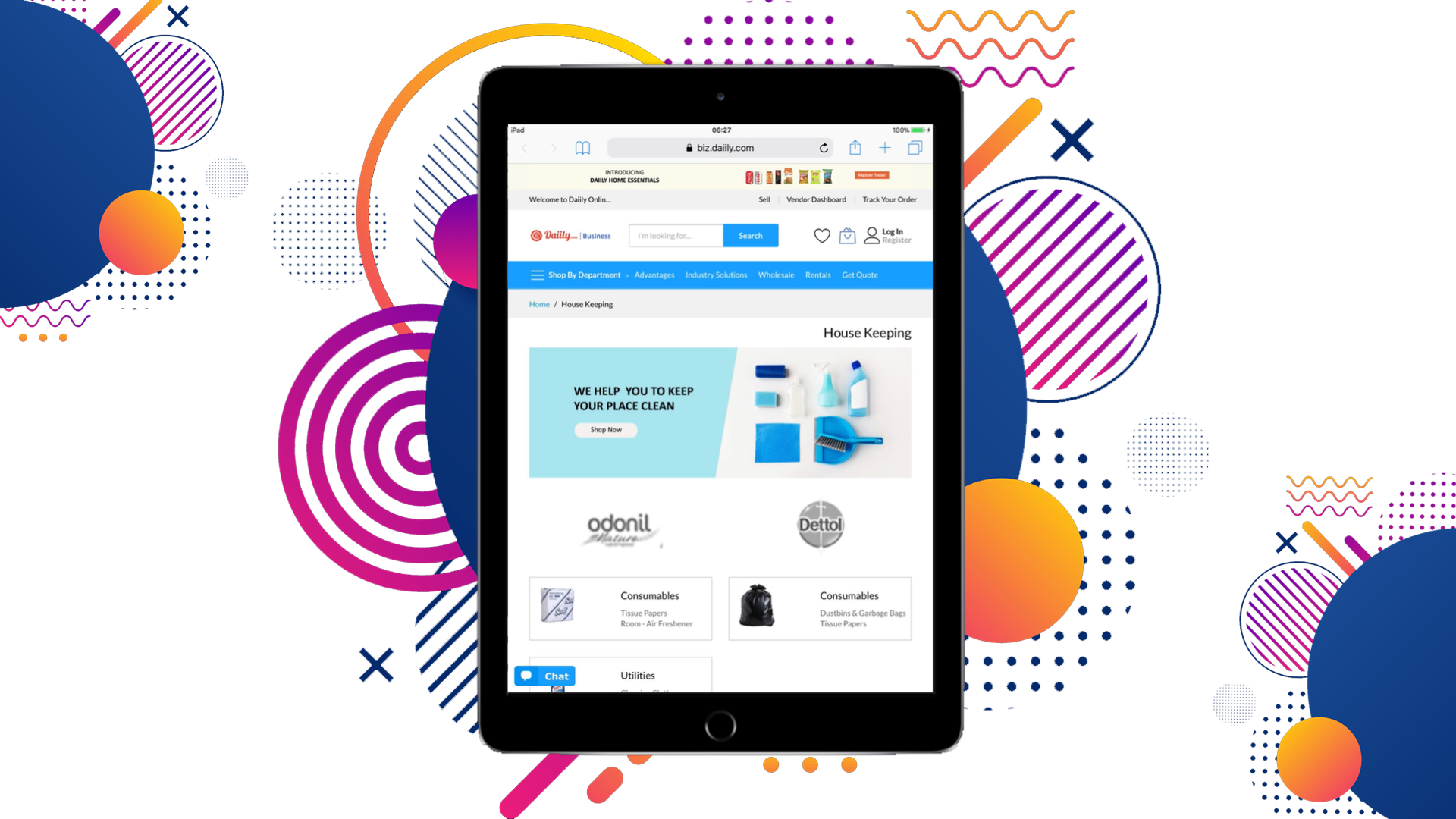 That's when we began to study the problem, assess the opportunities well, understand customer/business requirements and apply our expertise to their unique challenges. 
We then started to work on technology & process innovation strategies to find a way to make design relevant and effective to every business.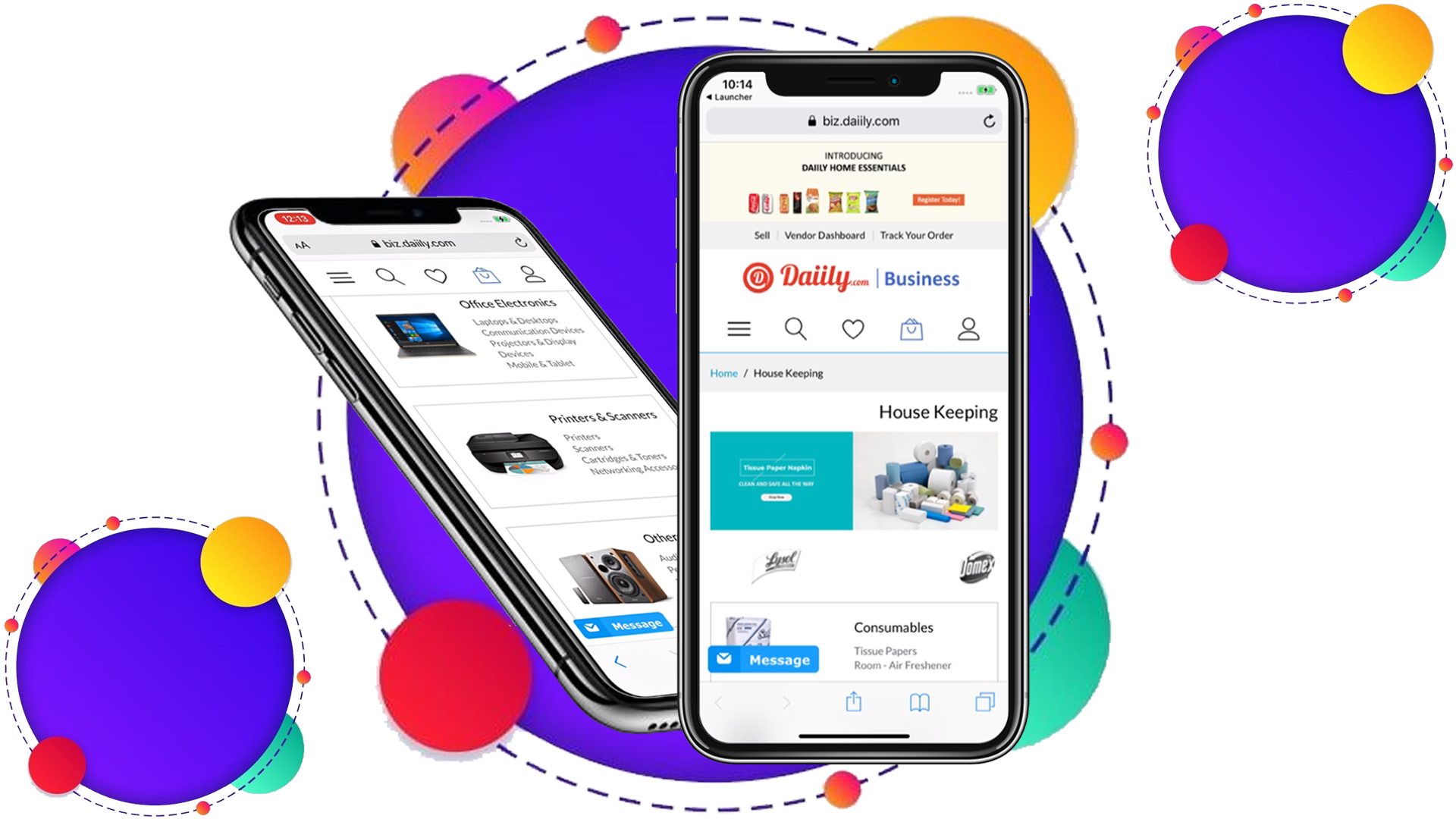 Centralize all your branch need with just one account for all the locations of operations
Customised Buying Catalogue
Choose from our exhaustive range of products and create your specific catalog suiting your requirements
Cloud Based eCommerce Platform
Our cloud based eCommerce platform help to connect with all kinds of ERP's, it helps to increase your procurement efficiency by 25%
Our advanced tracking system helps you to track monthly spending right in front of your desk
Automated Approval Process
Daily – helps clients to built an approval system that fits naturally with corporate roles & rules
Free Shipping & Exchange on Qualified Orders
Pan India free delivery on qualified orders & hassle free returns at any point of time
Integrate catalogue with your sourcing platforms ( Ariba, SciQuest, Coupa, Unimarket, PeopleSoft, SAP Round Trip, Oracle etc.,)
Our post sale support help's to get offline support at your office